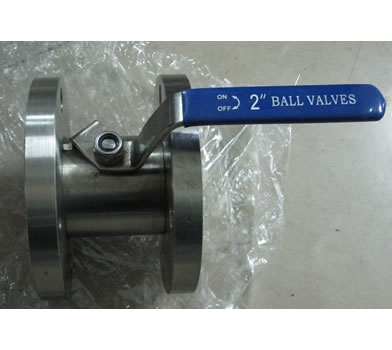 Products Info
Products Name: 1PC Flange End Ball Valve
Products Catalog: Ball Valve
Contact Detail
Tel: 0086-18006886307
Fax: 0086-0577-86879200
E-mail: sales@kcmtech-valve.com
MSN: Kcmtech.
Skype: fangwen10
1PC Flange End Ball Valve Description
1pc(Intergral )flange end ball valve
This ball valve is designed for marine usage. The advantage is face to face can be very short for special installation. Can use for water, gas, and any place that space is limit.
Size range:1/2 inch to 4 inch.(DN15 to DN100)
Material:A105(carbon steel),304,316
Suitable temperature: -29 degree to 360 degree The seat material can be selected able to endure high pressure
Suitable medium: water, oil, steam, nitric acid, acetate acid and so on
Seat: PTFE,TEFLON,PEEK
If you have any enquiry about quotation or cooperation, please feel free to email us at
sales@kcmtech-valve.com
or use the following enquiry form. Our sales representative will contact you within 24 hours. Thank you for your interest in our products.